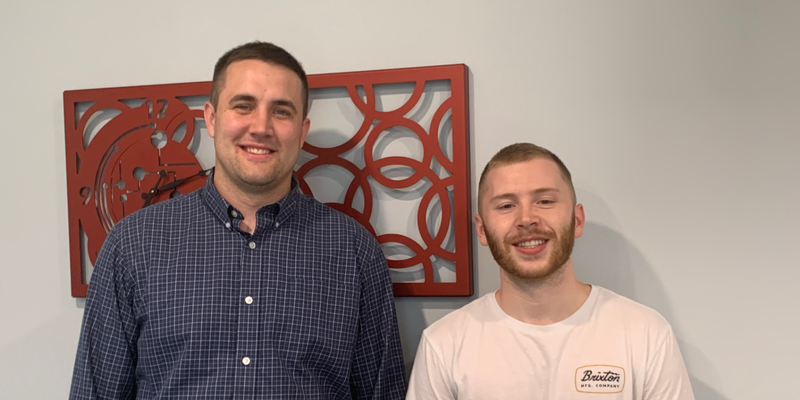 Droge, Swanson Achieve GICSP Certification
Two Red Berry Innovations employees recently achieved a critical cyber security certification. Graham Droge and Zachary Swanson both earned their GIAC Global Industrial Cyber Security Professional (GICSP) certification in June.
This certification validates knowledge of Industrial Control System components, networks, and technologies as well as attack surface, methods, and tools. It also includes secure system and network design, incident response in a control system environment, and Governance models for industrial cybersecurity.  As GICSP certified engineers, Droge and Swanson bring increased value to RBI's projects and customers.
"The GICSP certification addresses the specific cybersecurity issues within the industrial control system space, and is perfectly aligned with our commitment to increasing the security and safety of our customers," said Terry Reinert, RBI's Chief Executive Officer.
By achieving GICSP certification, Droge and Swanson become the most recent employees to complete a certification or advanced degree while employed with RBI.
"Growth and development are things we value at RBI. It is more than just hiring the right people. You have to inspire, and they have to aspire. You can always keep learning professionally, and Graham and Zach exemplify that value," said Courtney Reinert, RBI's Chief Operations Officer.
About Red Berry Innovations
Red Berry Innovations, Inc. (RBI) provides cyber security, artificial intelligence, compliance and training services from a secure location just outside of Omaha, Nebraska. Veteran owned and Ph.D. powered, our certified professionals apply aggressive intelligence to help the United States military and commercial clients anticipate, prevent, address and mediate cyber attacks and incidents. 
---
---